Dropbox Locations
Northwest Labs offers free sample pick-up. Simply deliver your samples to one of our convenient drop boxes (listed below), then call to notify Brock on his cell at 208-315-4721. Pickups are available Monday through Saturday at 6:00 a.m.. CALL AHEAD to guarantee same day pick-up. Drop boxes are available May-November.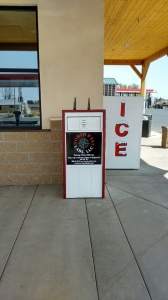 Buhl – Valley Country Store
708 E. US Hwy 30. Drop box is located in front of the store on the east side.
Jerome – Northwest Labs, LLC
150 Bridon Way. Use the convenient drop box anytime, day or night.
Burley – Farmer's Corner
202 Idaho 27. 2 miles south of Burley located in front of store.
Filer – Curry Warehouse (Curry Elevators)
21357 Hwy 30. North of Hwy 30, just on the West side of the railroad tracks. (if you Google Map it, it will not show the exact location)
Paul – Western Seed
75 S. 1150 W. Drop box is located in front of the office by the mail boxes.
Gooding – Valley Country Store
2442 Main St. Drop box is located at the store front, south side.
Hansen – Mills Trucking
422 Hwy. 30. On Hwy 30 just 0.5 miles east of the Sinclair Station located on the south side of the road, nearest crossroad is 3850 E. 3700 N.